Forsyth County Tritons Water Polo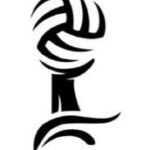 If you are a strong swimmer who loves the action of team sports, try water polo with the Forsyth Tritons!  The co-ed team is open to all high school and middle school athletes.  As a member of the GA High School Water Polo Association, the Tritons have both a Fall season and a Spring season where the team competes against other clubs in the Atlanta area.  Fall season runs from late June to early October and Spring season runs from mid-February to the beginning of May.
For team registration information, please visit the website.
Please email us at forsythwp@gmail.com with any questions.